Welcome to the English IDOLiSH7 Wiki!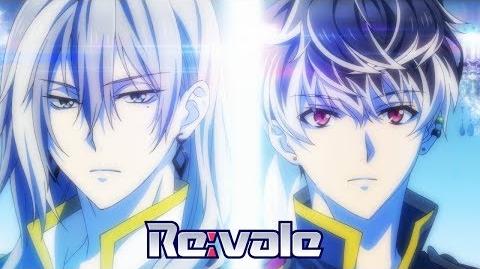 IDOLiSH7 (アイドリッシュセブン, Aidorisshu Sebun) or i7 (アイナナ, Ainana) is a multimedia franchise that started out as a combination Japanese rhythm and visual novel mobile game which was released on August 20, 2015 on both Android and iOS by Bandai Namco Entertainment which has surpassed over 2.5 million downloads. The franchise has expanded a lot since then, from a large discography with many songs topping charts, multiple merchandise, Music Videos by various animation studios, multiple manga and novel adaptations, a PlayStation Vita game, a live concert and an Anime!
---
While the Wiki is out of the development phase for the most part, there's still lots to be added! Feel free to contribute if you can, though it's highly recommended to take a look at our contributions guide! This will help prevent any problems on the Wiki in terms of editing and ensure the accuracy and organization of the pages! If you have any suggestions for the Wiki, feel free to drop them over here!
---
This Wiki will cover anything relating to the series. So, there will be content relating to the Taiwanese version.
The information may not be entirely up to date however as that is not our main priority.
Click images for more information!
Pages are the same for both servers, the information regarding them may differ however.
Gacha:
Bright Illumination Live
Gacha:
Music in Your Thoughts
Monthly Scout Catalog:
January 2019

Group C Ends, Group D Starts:

February 19 2019 17:00 +0900

Group D Ends, Group E Starts:

February 21 2019 17:00 +0900

Gacha Duration:

February 28 2019 16:59 +0900

Friend Points Audition Ends:

March 31 2019 16:59 +0900

Ends:

March 04 2019 03:59 +0900
The Taiwanese Server is no longer being regularly updated on the Wiki,
if you would like to edit this portion of the Wiki, please go here.
Anime Notice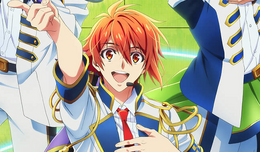 The
IDOLiSH7 Anime
adaptation will be getting a Season 2! Only news we have currently is that it's in production! No release date though.
---
The
IDOLiSH7 Anime
can be watched legally on
Crunchyroll
for free!
IDOLiSH7 Discord Chat
If you click on this image,
it will lead you to a master list of IDOLiSH7 related Discord servers.
These servers are dedicated to characters, ships, units, and groups!

Everyone say thank you Cylust (@arkiniac on Twtitter)!!
ALSO STAN CYLUST THEY'RE GREAT AND NICE!!
If you see this, your JavaScript might be disabled or DiscordIntegrator plugin isn't working. If the latter, please contact a wiki administrator.
Featured Poll
See here for previous polls!

What's your favorite unit in the series?
Affiliates
---
Do you want to affiliate with us?
Drop us a
message
!
Disclaimer
IDOLiSH7 belongs to Bandai Namco. The manga is published by Hana LaLa, and the novel by Hakusensha. Character design for IDOLiSH7 by Tanemura Arina. Music for the game by Lantis. No copyright infringement is intended.