Anime Notice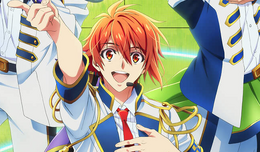 IDOLiSH7 Second BEAT! has been postponed due to the emergency declaration for the Coronavirus.
Episode 4 of Second BEAT! will continue to air on April 19 as planned. However, Episode 5 and onward is currently postponed until further notice.
Don't forget to tag your spoilers with #i72Spoilers if you plan on Tweeting about it on Twitter or any social media!
The IDOLiSH7 Anime can be watched legally on Crunchyroll for free!
Discord Server
If you click on this image, it will lead you to a master list of IDOLiSH7 related Discord servers. These servers are dedicated to characters, ships, units, and groups!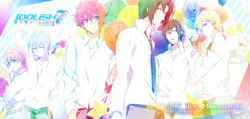 If you click on this image, it will lead you to the Discord Server for managing the Wiki. If you're interested in helping the wiki, come join this public server- no prerequisite or past coding experience required! Anyone and everyone is welcomed!

Discussion regarding the series is not a main aspect in the server. Please go to the master list if you'd like a server regarding discussing the series.
Affiliates





Do you want to affiliate with us?
Drop us a message!
Disclaimer
This is a fan website, created by fan and ran by fans. It is not affiliated, associated, authorized, endorsed by, or in any way officially connected with Bandai Namco, or any of its subsidiaries.
公式、その他関係者とは無関係の非公式ファンウェブサイトです。
Community content is available under
CC-BY-SA
unless otherwise noted.