Miracle
Kiseki - 奇跡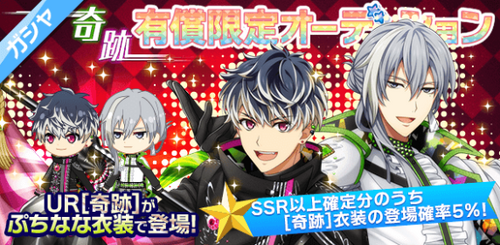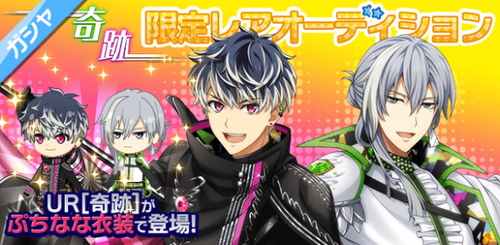 Starts: April 15, 2018 (0:00 JST)         Ends: April 23, 2018 (23:59 JST)
The cards in this set is Limited and they are Pure URs, but they are not Ichiban Kujis.
This audition come in both paid and free stone varieties.

The Paid Stone Audition will only offer group pulls, and guarantees at least one SSR.
The Free Stone Audition offers a discount on your first solo pull, and has normal pull rates.
Groups Distribution
All items (2)