Jurassic World: Dominion Dominates Fandom Wikis - The Loop
Play Sound
September 26th, 2016 ~ October 3rd, 2016
Introduction
[
]
The Are you Alright? Break your Dis one!! event starts on September 26th, 2016 17:00 JST and ends on October 3rd, 2016 16:59 JST.
Maintenance (to prepare for the event) will start on September 26th at 13:00 ~ 17:00 JST and as soon as it ends the event will start.
Also, by the way. This is a completely new event type. Called Set List Events!
Cards
[
]
Momo (Dis one.) and Yuki (Dis one.) will each add certain bonuses during the event! Momo will give a 5% bonus to your event coins, while Yuki will give a 5% bonus to your set list score. And both will give a 5% bonus to your event points!
How To Play
[
]
Interface
[
]
Interface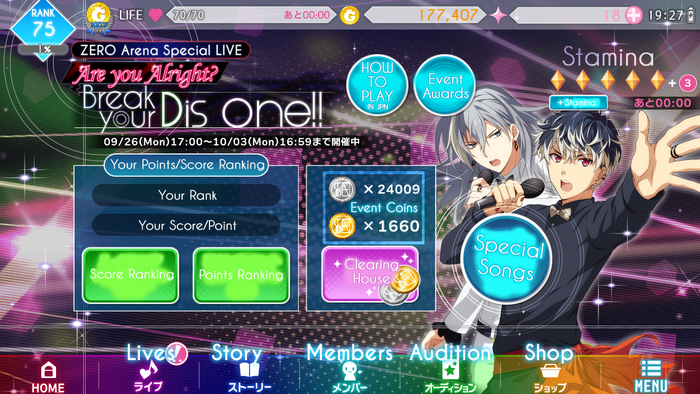 How to play in jpn: teaches you how to play in jpn
Event Awards: What you can accomplish in the event.
Stamina: The event will use its own special stamina. You will have a total of 5, with one stamina replenishing every 30 minutes. There also appear to be items that will refill your event stamina, with stamina overflow. And if you level up during the event, you will start at max stamina.
Event Coins: The amount of event coins you have.
Specials Songs: take you to the #Set List
Set List
[
]
Set List on Day one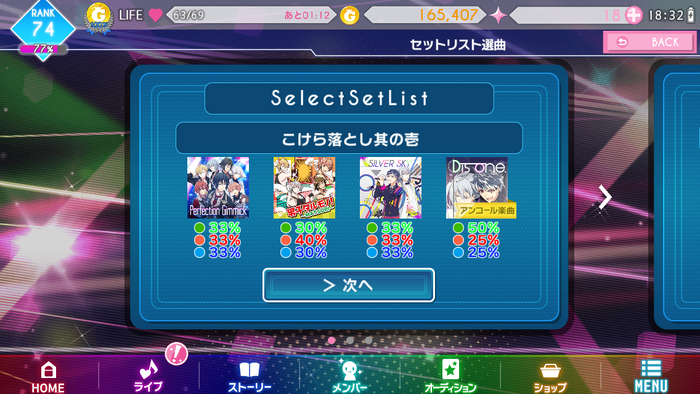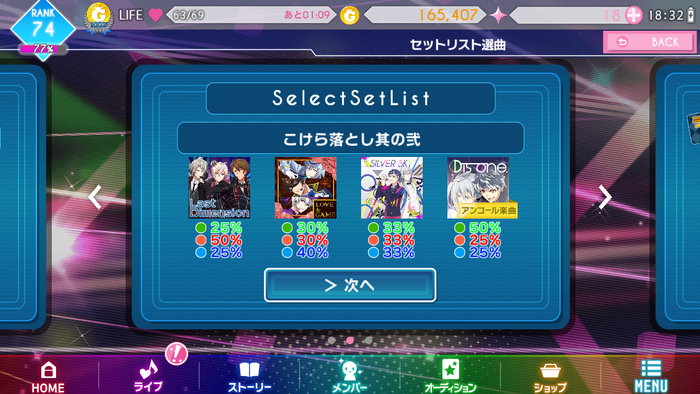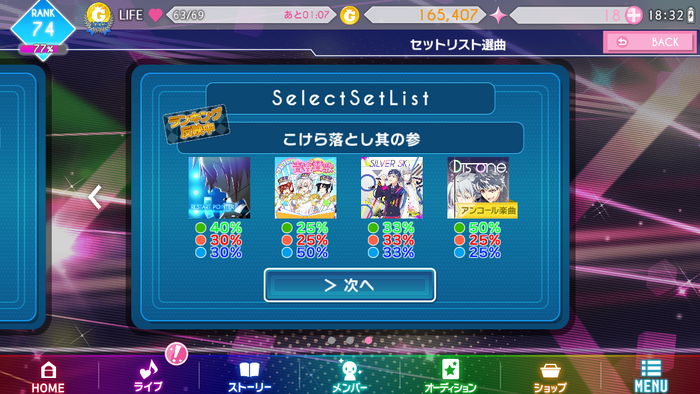 Press the button on the bottom to select a set.
The gold ticket represents the one you have a higher score on.
This event will use a set list, a set of three songs played continuously. If you do well enough in those three, you will be able to play an encore, for a max total of four songs. All these songs added up will form your set list score, and you will also get event points by completing a set list.
This means there is both a high score ranking and a points ranking component. Your high score will be determined by the highest-scoring set list you played.
10★ Songs
[
]
In addition to all of this, 10★ songs will be available for the first time!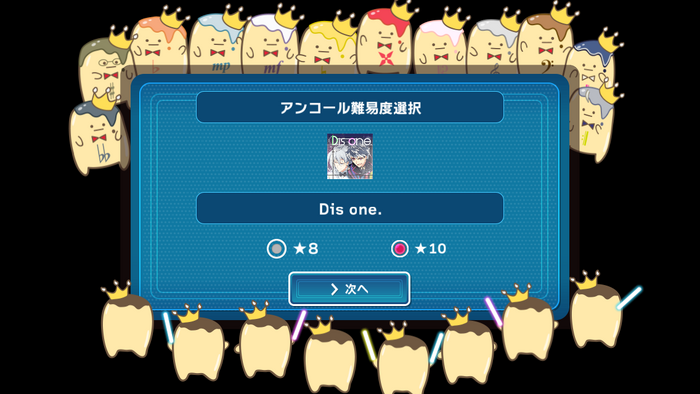 To unlock 10★ Dis One. Play in expert mode and get an encore in expert mode. You will be given a choice weather to play 8★ or 10★ Dis One..